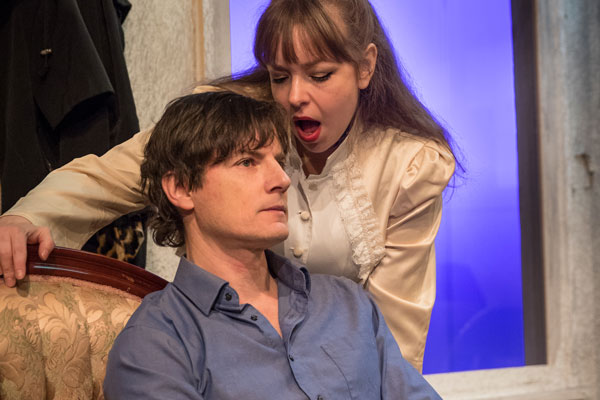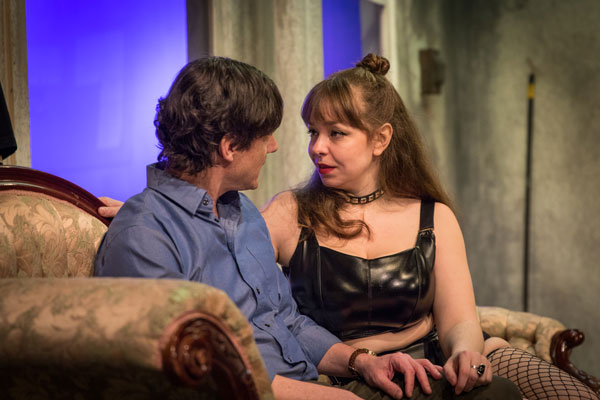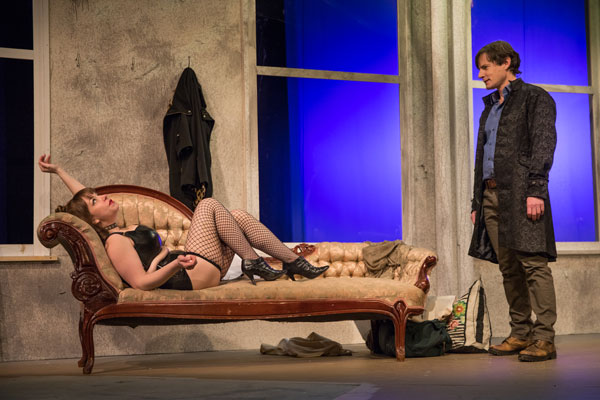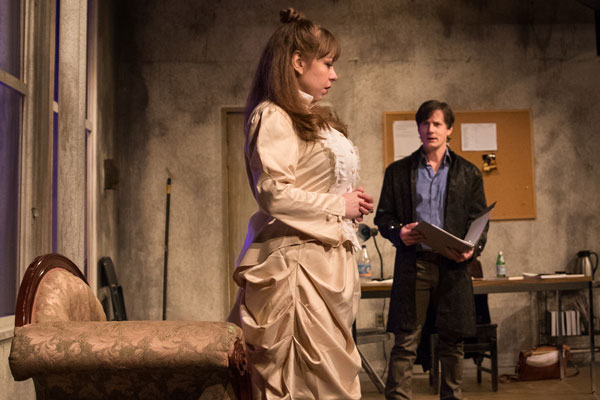 » View More Photo Here (Trish Haldin Photography)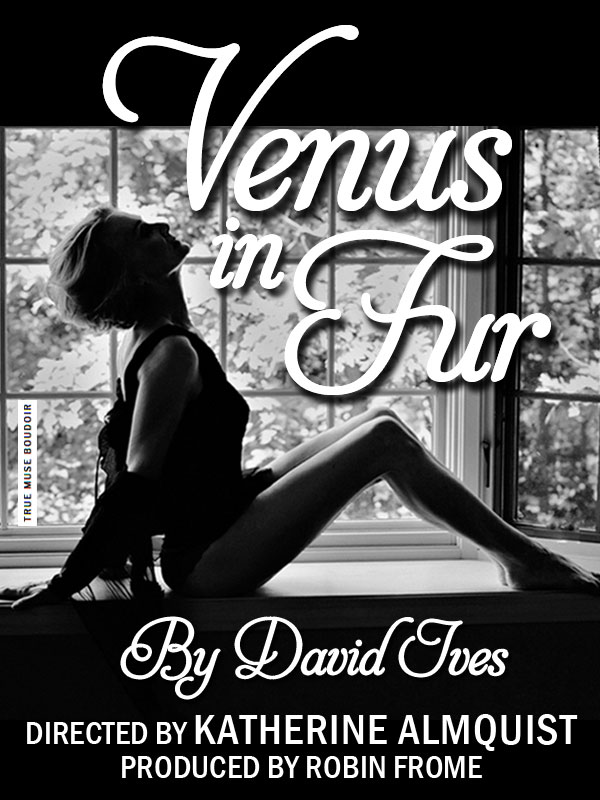 Venus in Fur
By David Ives
Directed by Katherine Almquist
February 15, 16, 22, 23, 24, March 1, 2, 3, 2019
8:00 p.m. Friday & Saturday
2:00 p.m. Sunday Matinee
We are pleased to offer a complimentary romantic cocktail, in honor of St. Valentine's Day, on February 14, 15 & 16. Please join us in the Green Room at 7:30.

Thomas, a beleaguered playwright/director, is desperate to find an actress to play Vanda, the female lead in his adaptation of the classic sadomasochistic tale Venus in Fur. Into his empty audition room walks a vulgar and equally desperate actress—oddly enough, named Vanda. Though utterly wrong for the sophisticated part, Vanda exhibits a strange command of the material, piquing Thomas's interest with her seductive talents and secretive manner. As the two work through the script, they blur the line between play and reality, entering into an increasingly serious game of submission and domination that only one of them can win.
Recommended for Mature Audiences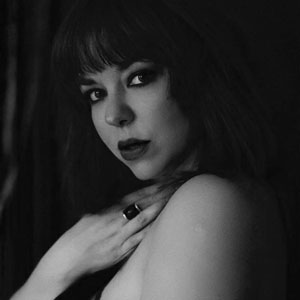 Agnes Fohn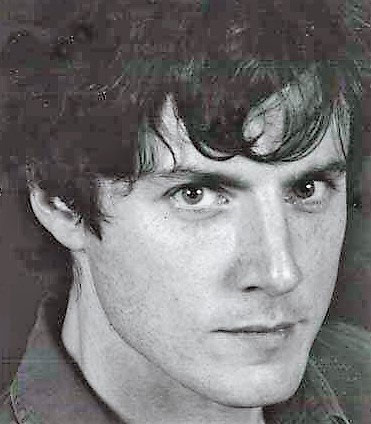 Chris Luongo
Latest News
2019 Season Subscriptions
Experience all five shows of The Sherman Players' 2019 Season.
Upcoming Auditions
Open auditions for The Graduate on February 18 & 19.
Directing Opportunity
The Playhouse is looking for budding directors college age and up to be a part of our Director Intern Program. This program is designed for interested applicants to shadow our seasoned production directors which can lead to eligibility to direct at the Playhouse in the future. This program will start with the summer show, The Tempest, directed by Robin Frome and include the Fall show Cabaret, directed by Bradford Blake and culminate with our December Panto, Jack and the Beanstalk directed by Steven Stott. If you are interested in assisting the director in one of these three productions please send your resume and letter of intent to Playhouse President, Robin Frome. Interested applicants may also email Mr. Frome with further questions.
Follow Us On Facebook
Due to Facebook API changes it is now required that you use your own Facebook Access Token. To obtain a token, please use
this tool
. We apologize for any inconvenience.
To hide this message add the following to your website CSS file:
.cff-error-msg{display:none;}
Load more