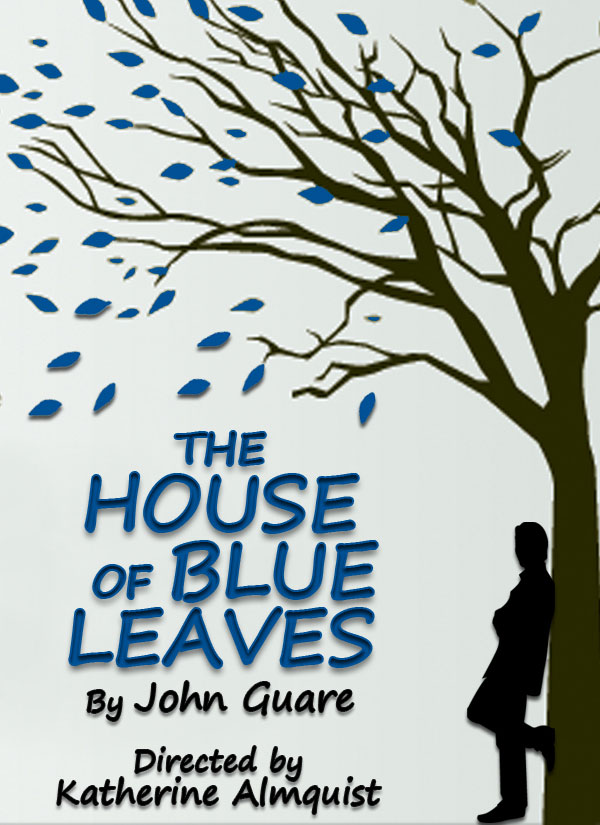 Upcoming Auditions
The House of Blue Leaves
Auditions will take place Monday, January 30th and Tuesday, January 31st / 6:30 to 8:00pm in the Green Room. 6 women, 5 men (two very small bit parts) – all roles open – Performances April 21st – May 14th
The play is set in Sunnyside, Queens in 1965, on the day Pope Paul VI visited New York City. The black comedy focuses on Artie Shaughnessy, a zookeeper who dreams of making it big in Hollywood as a songwriter. Artie wants to take his girlfriend, Bunny with him to Hollywood. His wife Bananas is a schizophrenic destined for the institution that provides the play's title. Their son Ronnie is a GI headed for Vietnam who has gone AWOL. Three nuns are eager to see the pope and end up in Artie's apartment. A political bombing mistakenly occurs in the apartment.
It is very, very funny, heartbreaking , and oh so human.
Latest News
(01/13/17) The Sherman Playhouse Holds Auditions for The House of Blue Leaves January 30 & 31
Upcoming Events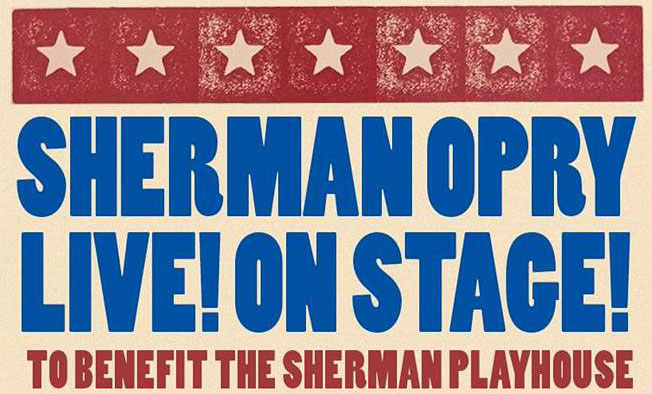 Saturday, January, 28th 8PM - $20 Suggested Donation
Please join us for an evening of great music, presented by some of the most talented musicians and songwriters in Western CT. Call (860) 354-3622 for tickets.
Follow Us On Facebook
I will be taking on new private students for this upcoming year. It's always hard to lose a few students to colleges and other theaters, once they are trained, but it always gives me a chance to take on new talent. Please email me at Frome@snet.net if interested in my Acting and Audition Technique (A.A.T.) program for private pupils. I do, indeed, guarantee success. Take a look below at those who profited from their experience with me:

"Robin really helped me excel outside of my comfort zone and enabled me to trust my instinct. Additionally, he took the time to get to know me which I feel enabled him to find the perfect monologue. After a few lessons with Robin, I felt extremely prepared for my audition with the Neighborhood Playhouse and was accepted into their acting program. I would absolutely recommend Robin to any aspiring actor/actress."

Gloria Antonios, Post-Graduate Acting Track, Neighborhood Playhouse, NYC

"My son takes weekly acting lessons with Robin. Not only does he look forward to these lessons but working with Robin has supported his confidence, his delivery and his speech. Robin presents the classic curriculum and is extremely knowledgeable in all aspects of acting and producing. I would recommend anyone interested in building their acting skills to work with Robin."

Craig Puffenberger, Student Parent

"I have had the opportunity to work with Robin as my instructor. He has the ability to get an actor from point A to point B. My skills improved tenfold from working with Robin"

Keli Solomon, Actor, Director, 8th grade English teacher

Robin was the most excellent advisor to me when I was applying to college. Along with helping me pick out monologues and scenes for auditions, he has provided me with the right tools and directions when entering the audition room."

Tommy Ovitt, Junior Acting Student, WestConn

"I would recommend Robin as a valuable and creative resource who can command authority as well as be an effective listener when a task requires feedback and adjustment."
Michael Wright, Actor

"Robin Frome is a wonderful theater instructor and director. Much can be taken away form working with Robin. His sensitive and understanding approach to directing and teaching gives students and actors all of the benefits of Robin's depth and experience. Working with Robin is always a win/win for actor, student and production."

Jeff Solomon, Member SAG, AFTRA ... See moreSee less