Current Production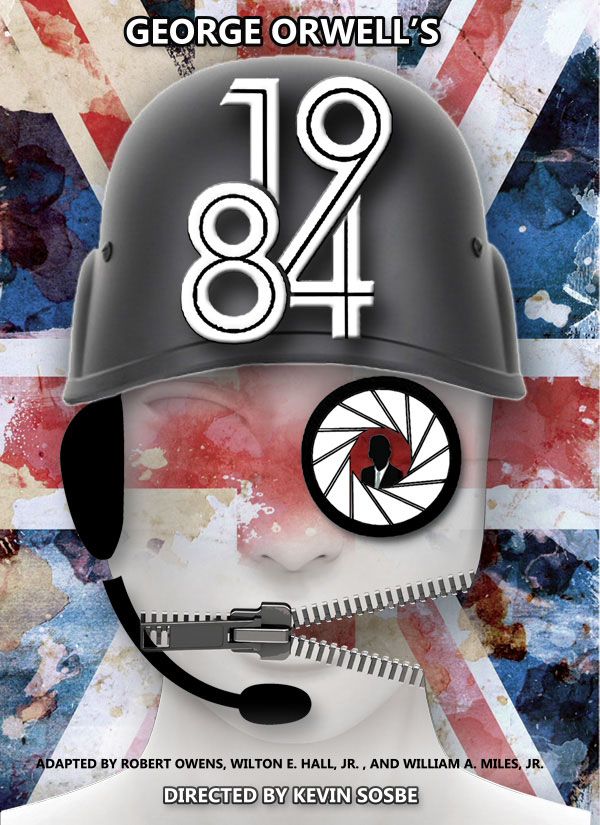 1984
April 10,11 17,18,19 24,25 May 1,2,3
(Preview April 9th & Matinees April 19 & May 3)
In George Orwell's 1984, it is April, 1984. 13:00. Comrade 6079, Winston Smith, thinks a thought, starts a diary, and falls in love. But Big Brother is watching him — and the door to Room 101 can swing open in the blink of an eye. George Orwell's fiction is often said to be our reality. The definitive book of the 20th century presented as a stage thriller.
Directed by Kevin Sosbe
1984 Photos
Click images to view photos in the Photo Gallery
Latest News
(03/27/15) Big Brother Is Watching – Sherman Playhouse Debut's Stage Version of George Orwell's Iconic Novel "1984"
(03/26/15) Calendar notice for "Talley's Folly" May 8 - 17
Upcoming Events
Opening Night Honoring Clay Cope, Friday, April 10. Click here for additional information.
Open auditions for Arsenic and Old Lace in May. Click here for additional information.