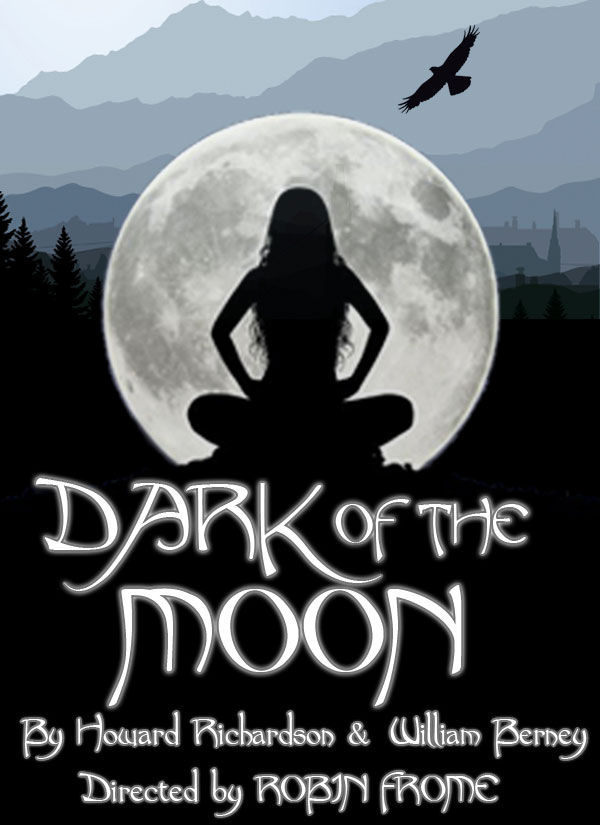 Dark Of The Moon
September 22,23 29,30, October 1 6,7,8 13,14,15, 2017
8:00 p.m. Friday & Saturday
2:00 p.m. Sunday Matinee

A perennial favorite Dark of the Moon is based on the haunting folk ballad of "Barbara Allen." Employing a large cast and imaginative settings in the Smoky Mountains, Dark of the Moon recounts the story of John, a strange "witch boy" who upon first beholding the beautiful Barbara Allen immediately falls in love. He is given human form to woo and marry her on the condition that she remain true to him. Dark of the Moon was produced on Broadway in 1945.
Directed by Robin Frome
Latest News
(08/11/17) Calendar notice for Dark of the Moon September 22 – October 15
(07/14/17) Theater Review: Quite A Spectacle In Sherman's Presentation Of The American Tribal Love-Rock Musical By Elizabeth Young, The Newtown Bee
(07/13/17) "The American Tribal Love-Rock Musical - HAIR at The Sherman Playhouse" By Mary Hembree, Town Tribune
Special Messages
The Sherman Playhouse is now accepting applications from directors and their production choices for the year 2018. Please download this application and send it along with a detailed theatrical resume to President, Robin Frome: Frome@snet.net. Application deadline is August 15, 2017. If you have further questions please email Mr. Frome at same email address.
American Playwright Readings
Sunday, August 27th at 2:00pm – TBA